Book Launch: Ground Zero–When the Journey Takes You Home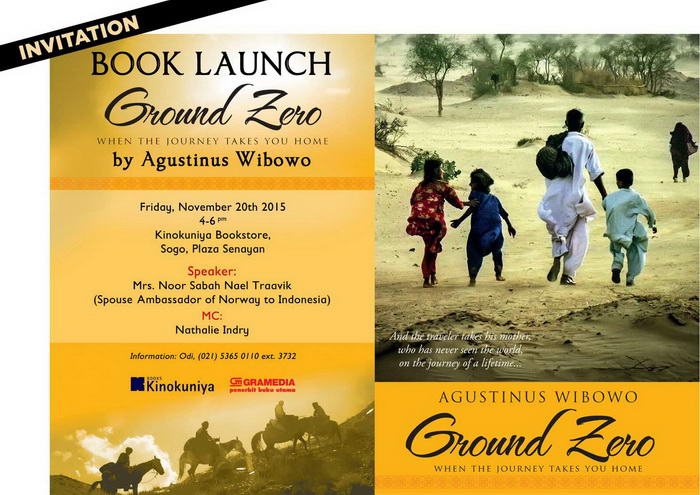 It's TODAY! The launching of "Ground Zero: When the Journey Takes You Home".
When it comes to most people's mind, traveling is about going somewhere. But here, we will discuss the other part, the most important part, of traveling: homecoming.
Today I will share my journeys on the roads of Asian countries, including the adventures of sneaking as a Chinese citizen into Tibet and the years of living dangerously in Afghanistan, until my homecoming to Indonesia to face the reality of home. The other speaker in this program, Noor Sabah Nael Traavik had experienced a roller-coaster life journey from the war-ridden Afghanistan, being refugee in Iran, until becoming a Norwegian diplomat. Both of us will discuss the meaning of traveling, seeking and finding, the conflict of identities, and home. This panel will be moderated by Nathalie Indry.
So, we are really looking forward to seeing you all guys there in Plaza Senayan, today at 4pm. Have a nice journey!
Friday, November 20th 2015
4-6 pm
Kinokuniya Bookstore, Sogo, Plaza Senayan, Jakarta