Agustinus Wibowo in Ubud Writers & Readers Festival 2016

This is my schedule for this year's awaited literary festival, UWRF 2016. I have got quite a busy schedule, but I am really excited to see you all there. And I really love this year's theme: "I am you, you are me".
Live Music & Arts: Pecha Kucha
http://www.ubudwritersfestival.com/program/pecha-kucha/
Ignite your ideas with a fast and furious Pecha Kucha night at Betelnut. Brave Festival artists step out on stage to share what they're passionate about in the 20×20 format: 20 images, 20 seconds each.
Tickets available at the door.
Featuring: Agustinus Wibowo, Emmanuela Shinta, Madelaine Dickie, Mayank Austen Soofi, Melizarani T Selva, Yassmin Abdel-Magiied
Book Launch: Zero: When Journey Takes You Home
http://www.ubudwritersfestival.com/program/zero-journey-takes-home/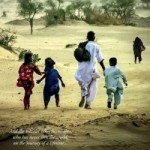 After 10 years, the traveller returns home and comes face-to-face with one reality he has always feared: his mother is on the brink death. He recounts his journey, page after page, to his dying mother who has barely ever left their little village in Java. He talks about the illusory homeland of China, the holy Tibet, the spiritual Nepal, the dramatic India, the struggling Pakistan, the surviving Afghanistan. He, too, begins to recount his silenced life journey. A heart-wrenching tale of love and survival.
Moderator: Ni Putu Rastiti
Shorelines, state lines, party lines and cultural chasms – the forces that divide us can sometimes feel stronger than those that unite us. In a time of mass migration and mass communication, how can and should we think about borders?
Featuring: Drew Ambrose, Voranai Vanijaka, Agustinus Wibowo, Çiler İlhan
Workshop: Visual Storytelling
http://www.ubudwritersfestival.com/program/visual-storytelling/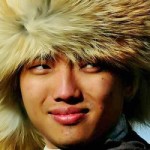 30 Oct 2016
08:30 – 11:30
Workshops
International IDR 650,000 | Indonesian IDR 250,000 | Resident Visa IDR 450,000
Taksu Spa & Restaurant. Jl. Goutama Selatan (Google Maps)
Learn how to tell your story through the lens. Join acclaimed photographer and travel writer Agustinus Wibowo as he guides you through this workshop on creating a photographic essay, including how to frame, compose, and discover the narratives through your camera.
Special Event: Look Who's Coming to Lunch
http://www.ubudwritersfestival.com/program/look-whos-coming-lunch/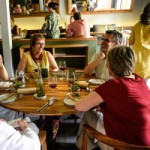 Nab your reservation to Ubud's highly-lauded, hot-ticket restaurant, Locavore. An intimate lunch, with an unforgettable degustation, this is an imagination-meets-fine-dining mash-up, where foodie dreams collide with the fine minds of our Festival favourites.
Ticket Price includes: Five-course lunch + three amuses + drink
Featuring: Suki Kim, Louise Doughty, David Dyer, Agustinus Wibowo, Elizabeth Pisani, Jeet Thayil
The promise of the open road and the far horizon… global nomad or armchair adventurer, we all know the call of distant lands. Hop on board as these travel writers take you behind the scenes of their journeys through Africa, Asia and beyond.
Featuring: Tom Owen Edmunds, Richard Loseby, Heather Ellis, Agustinus Wibowo, Jamie James