#1Pic1Day: Wajah Utara | The North Face (Tibet, 2005)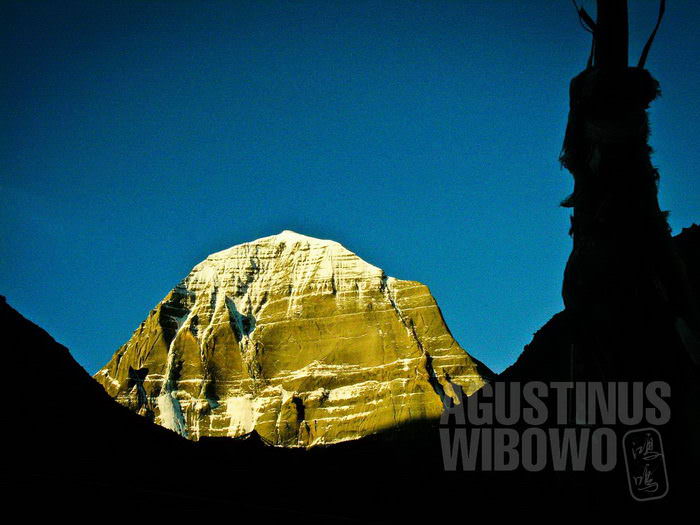 The North Face (Tibet, 2005)
The north face of the holy mountain of Kailash is among important sections of Kailash pilgrimage. Kailash is regarded the holiest mountain for four religions—so holy that nobody is allowed to touch or climb it. The pilgrimage is done by walking to circumambulate the mountain.
Wajah Utara (Tibet, 2005)
Menyaksikan wajah utara gunung keramat Kailash adalah salah satu bagian penting dalam perjalanan ziarah Kailash. Kailash adalah gunung paling suci bagi empat agama, saking sucinya tidak seorang pun diizinkan untuk menyentuh atau mendakinya. Perjalanan ziarah ini dilakukan dengan mengelilingi gunung suci itu.