#1Pic1Day: Pendakian ke Puncak | A Journey to the Peak (Annapurna, Nepal, 2005)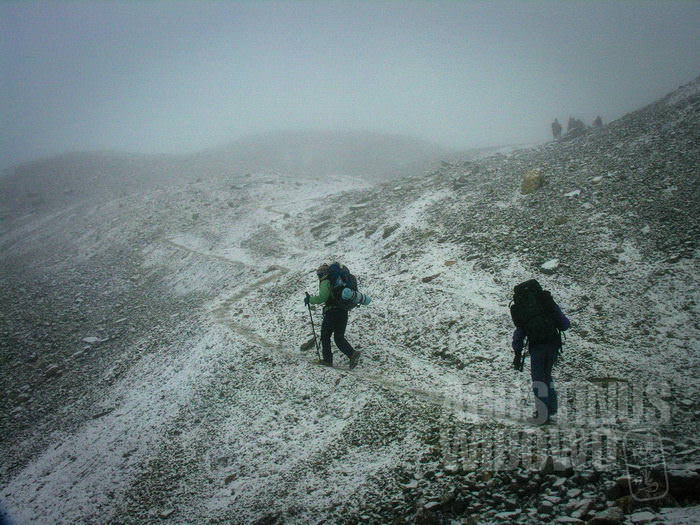 A Journey to the Peak (Annapurna, Nepal, 2005)
The famous Annapurna Circuit is 21-day trekking journey, among which the highest point is Thorung La Pass at 5416 meters. For many trekkers, Thorung La is the biggest challenge to conquer in the whole trek.
Pendakian ke Puncak (Annapurna, Nepal, 2005)
Rute treking Sirkuit Annapurna yang terkenal itu adalah sebuah perjalanan naik turun gunung sepanjang 21 hari. Titik tertinggi dalam perjalanan itu adalah Puncak Thorung La, pada ketinggian 5.416 meter. Bagi sebagian besar treker, Thorung La adalah tantangan terbesar untuk menaklukkan rute ini.