#1Pic1Day: Natal di Kabul | Xmas in Kabul (Afghanistan, 2007)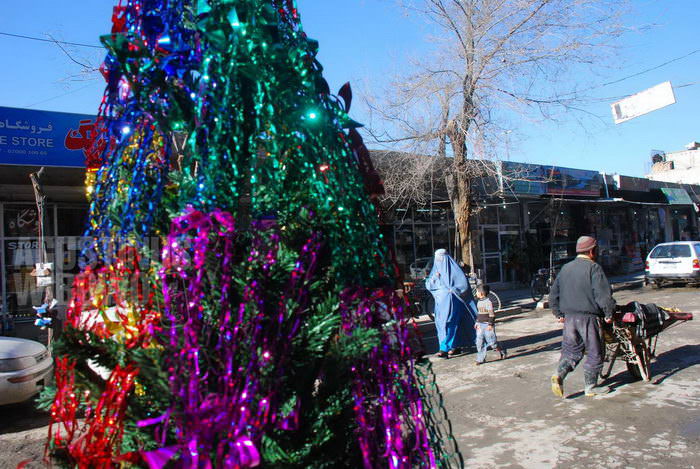 Xmas Tree on Kabul Street (Afghanistan, 2007)
Decorated Christmas trees dominate the scene of Chicken Street in Kabul, Afghanistan, around the Xmas festivities. With a visible existence of foreign workers in Kabul, Christmas become an event to celebrate in many international organizations or expat activities. Chicken Street is favorite expat place where rows of Afghan authentic souvenir shops are located.
Natal di Kabul (Afghanistan, 2007)
Pohon natal yang berhiaskan dekorasi warna-warni mendominasi pemandangan Chicken Street di Kabul, Afghanistan, menjelang datangnya hari Natal. Dengan keberadaan pekerja asing yang cukup signifikan di Kabul, Natal dirayakan di banyak organisasi internasional dan kegiatan para ekspatriat. Chicken Street adalah tempat favorit bagi para ekspat, karena di sinilah terletak barisan toko dan kios yang menjual suvenir khas Afghanistan.