#1Pic1Day: Pengejar Layang-Layang | The Kite Runners (Afghanistan, 2008)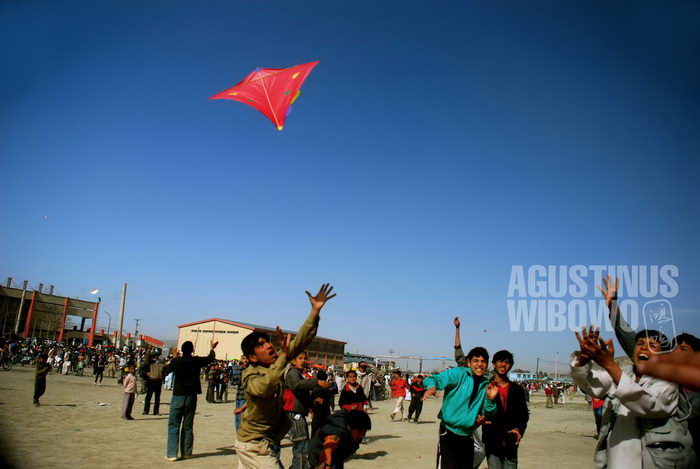 The Kite Runners (Afghanistan, 2008)
One of so much cheerful activities during Naoruz New Year celebration in Afghanistan is to run after kites. In Afghanistan, many games have touch of "war". Even when they fly kites, it's not for the sake only for flying kites, but to defeat your enemies and be the last one survives in the sky. For people who don't fly kites, the main purpose is to run after the falling kites, thus known as the kite runners.
Pengejar Layang-Layang (Afghanistan, 2008)
Keriangan lain dalam perayaan Tahun Baru di Afghanistan adalah permainan berebut layangan. Di Afghanistan, banyak permainan yang bernuansakan "perang", bahkan saat bermain layangan pun mereka saling beradu layang-layang siapa yang kuat bertahan di angkasa. Sedangkan mereka yang tidak menerbangkan layang-layang akan berlarian berhamburan untuk mengejar layang-layang jatuh.