#1Pic1Day: Dusun Kering | Dry Village (Pakistan, 2006)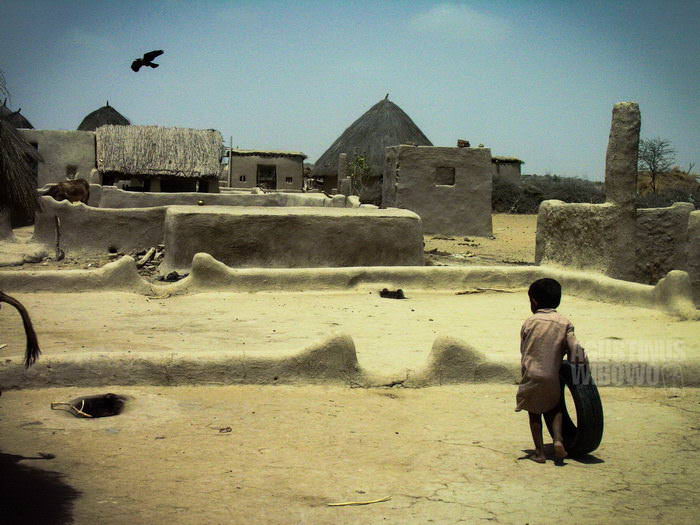 Dry Village (Pakistan, 2006)
Some areas in interior of Thar Desert, Pakistan, had not got rain for four years consecutively. Some villages were even deserted by its inhabitants, as they were looking for a new place with more water. These deserted villages turn to ghost villages.
Dusun Kering (Pakistan, 2006)
Beberapa daerah di pedalaman gurun Thar, Pakistan, sama sekali tidak mendapat hujan dalam empat tahun berturut-turut. Beberapa dusun bahkan ditinggalkan begitu saja oleh penduduknya, untuk mencari tempat yang masih ada airnya. Dusun-dusun yang ditinggalkan kemudian menjadi desa mati.