#1Pic1Day: Makan-Makan | Time to Eat (Mongolia, 2009)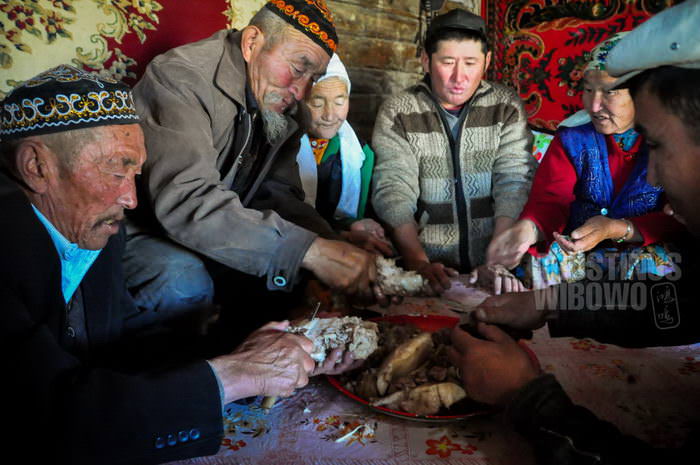 Time to Eat (Mongolia, 2009)
Kazakh people of Bayan Olgii, Western Mongolia are having lunch with a pile of sheep meat. The Kazakhs are predominantly Muslim minority groups inhabiting the westernmost part of Mongolia, especially in the province of Bayan Olgii. While eating, each of them bring a knife to cut the big pieces of meat, and they all eat from the very same big plate.
Makan-Makan (Mongolia, 2009)
Para minoritas Muslim Kazakh di provinsi Bayan Olgii, Mongolia Barat sedang menikmati makan siang berupa sebongkah daging domba besar. Masing-masing mereka membawa pisau, dan makan langsung dari piring besar yang sama.