#1Pic1Day: Antre Air | Line for Water (Mongolia, 2009)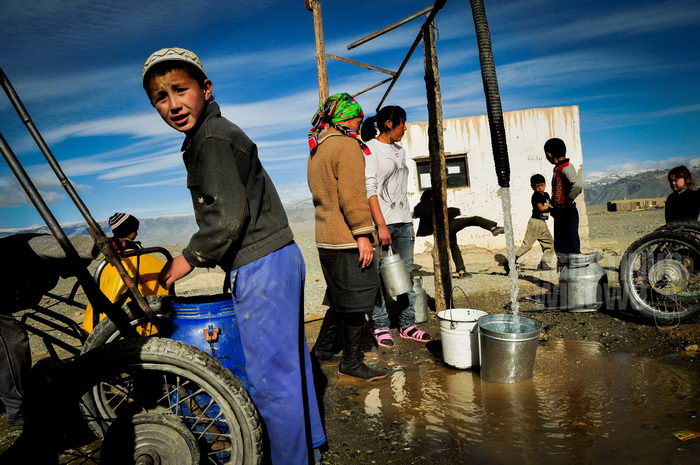 Line for Water (Mongolia, 2009)
The dwellers of the village of Tsengel in westernmost corner of Mongolia are queuing for water from a communal pipe in the middle of the village. This is a daily routine in most rural areas of Mongolia, due to unavailability of water system. Tsengel is last village in western Mongolia, neighboring with China and not far away from Kazakhstan, inhabited by predominantly Muslim Kazakh minority ethnic group. A big number of Kazakhs from Western Mongolia have migrated to Kazakhstan.
Antre Air (Mongolia, 2009)
Para penduduk dusun Tsengel di ujung paling barat Mongolia sedang mengantre air dari pipa komunal di tengah dusun. Ini adalah aktivitas harian di daerah pinggiran Mongolia, yang masih belum memiliki sistem pipa air. Tsengel adalah dusun paling ujung di Mongolia, berbatasan dengan China dan paling dekat dari Kazakhstan, dihuni oleh minoritas Kazakh yang beragama Islam. Sejumlah besar penduduk Kazakh di Mongolia Barat telah bermigrasi ke Kazakhstan.