#1Pic1Day: Jam Istirahat | Rest Hour (Kyrgyzstan, 2006)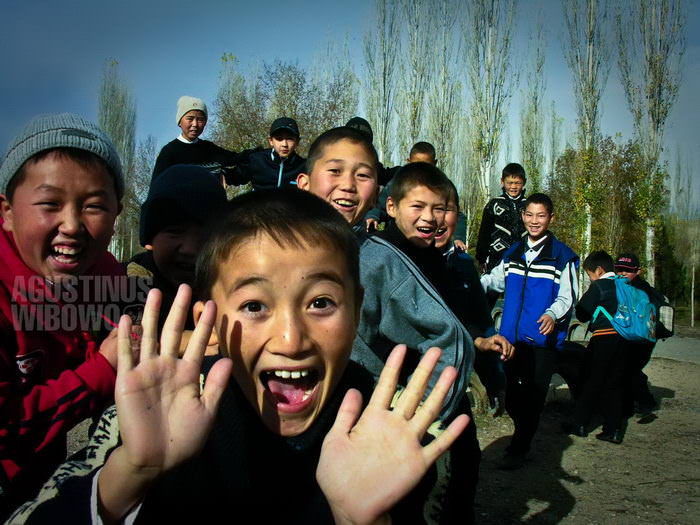 Rest Hour (Kyrgyzstan, 2006)
School boys in Toktogul, a small town in Kyrgyzstan, are playing in the school playground during rest hour. Ex-Soviet countries generally have high coverage of education. Even the poorest nations have illiteracy rate next to zero. The rural school in Toktogul have somehow adopted international system, receive Peace Corps volunteers and aid from Soros Foundation from the States, and their students also often win national-level awards.
Jam Istirahat (Kirgizstan, 2006)
Bocah-bocah sekolah di Toktogul, sebuah kota kecil di Kirgizstan, sedang bermain di halaman sekolah pada saat jam istirahat. Negara-negara pecahan Uni Soviet umumnya memiliki pendidikan yang merata, bahkan untuk negara yang paling miskin pun hampir tidak ada penduduk yang tidak bisa baca tulis. Sekolah desa di Toktogul ini bahkan mengadopsi sistem pendidikan internasional dan para siswanya sering meraih penghargaan di tingkat nasional.