Read More +
Selimut Debu/A BLANKET OF DUST
In 2006, Agustinus set off on a journey to Kabul, Afghanistan where he lived for two years among the locals and worked as a photo-journalist covering various aspects -- both cultural and political -- of the nation's modern history in the making. Based on his notes and personal observations, Blanket of Dust will take you around the mysterious land.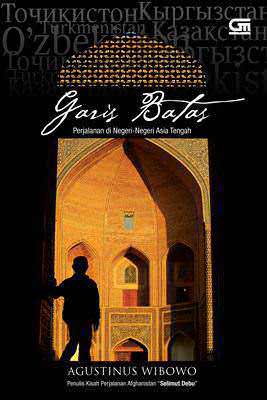 Read More +
Garis Batas/BORDERLINES
Garis Batas (Borderlines) chronicles Agustinus's journey through post-Soviet nations in Central Asia, Garis Batas offers more than just a picture of what happens to these unique string of post-Soviet nations after the disintegration of the USSR; it also carefully threads the logic behind nationalism and, at the same time, the absurdity of it.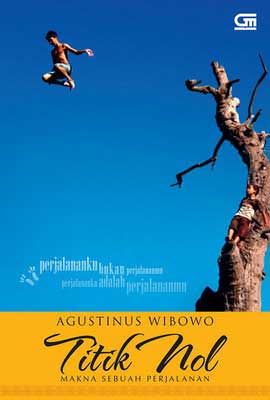 Read More +
Titik Nol/GROUND ZERO
Where in Selimut Debu and Garis Batas, Agustinus had uprooted his readers from the comforts of their own homes into the strange, often violent and always exotic destinations—in Titik Nol (Ground Zero) he brings them back to the beginning of all journeys: home.
Titik Nol has pioneered a new genre in Indonesian travel literature by allowing readers to experience the writer's physical, spiritual and emotional journey as they contemplate their own conflicts and anxieties. As Agustinus recounts his final hours with his dying mother, and honours her journey toward the afterlife, the reader is given time for personal reflection. Parallel storylines between mother and son provide unusual insights.
Read more +
21 August 2014 By Agustinus Wibowo in Papua New Guinea
Read more +
19 August 2014 By Agustinus Wibowo in Papua New Guinea
Read more +
11 August 2014 By Agustinus Wibowo in Papua New Guinea
Read more +
05 August 2014 By Agustinus Wibowo in Interviews
Read more +
09 June 2014 By Agustinus Wibowo in Interviews
Read more +
15 March 2014 By Agustinus Wibowo in review Titik Nol
Archive (Indonesian Language)
Read more +
24 March 2014 By Agustinus Wibowo in Selimut Debu
Read more +
21 March 2014 By Agustinus Wibowo in Selimut Debu
Read more +
20 March 2014 By Agustinus Wibowo in Selimut Debu
Read more +
25 October 2013 By Agustinus Wibowo in Afghanistan, Garis Batas
Read more +
24 October 2013 By Agustinus Wibowo in Afghanistan, Garis Batas
Read more +
23 October 2013 By Agustinus Wibowo in Garis Batas, Turkmenistan
Read more +
03 October 2014 By Agustinus Wibowo in India, Titik Nol
Read more +
02 October 2014 By Agustinus Wibowo in India, Titik Nol
Read more +
01 October 2014 By Agustinus Wibowo in India, Titik Nol