#1Pic1Day: Pakistan Streets #5 (Rawalpindi, 2006)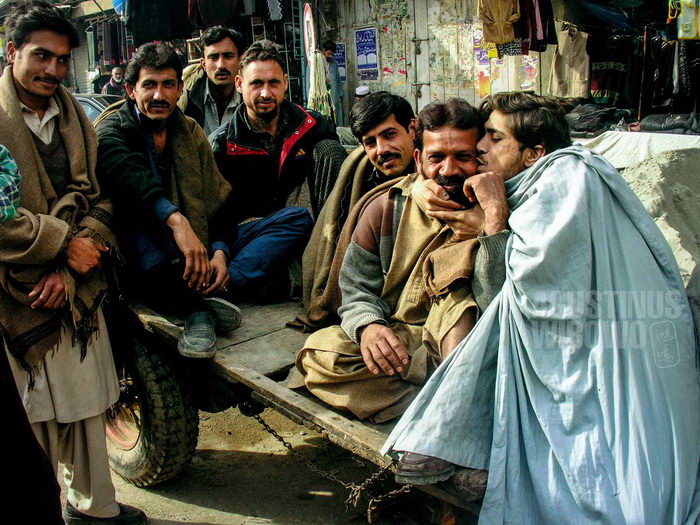 Pakistan Streets #5 (Rawalpindi, 2006)
Physical interaction between Pakistani men is quite intense compared to it is in most countries. But physical interaction between opposite sexes is not visible on the streets and other public space.
Jalanan Pakistan #5 (Rawalpindi, 2006)
Interaksi fisik antar lelaki di Pakistan sangat intens dibandingkan di kebanyakan negara. Tetapi interaksi antara lelaki dan perempuan tidak terlihat sama sekali di jalanan dan tempat umum lainnya.