#1Pic1Day: Empat Tahun Tanpa Hujan | Four Years with No Rain (Pakistan, 2006)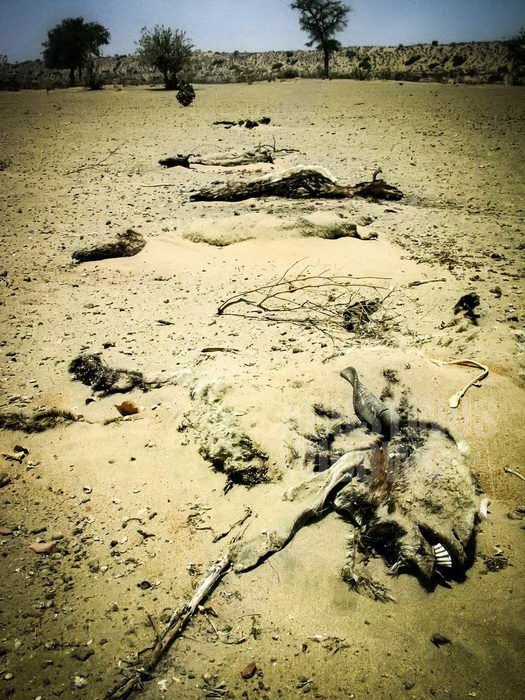 Four Years with No Rain (Pakistan, 2006)
Water and rain are very scarce in Thar desert, Pakistan. Some areas even had not got rain for consecutive four years. The inhabitants have to walk very far just to get water. Water is very precious here; some people even keep their water with gridlock and bury it under the sand.
Empat Tahun Tanpa Hujan (Pakistan, 2006)
Hujan sangat langka di gurun Thar, Pakistan. Di beberapa lokasi bahkan hujan sama sekali tidak turun dalam empat tahun. Penduduk harus berjalan jauh hanya untuk mendapatkan setetes air, sehingga air teramat berharga di sini. Beberapa warga bahkan menggunakan kunci gembok untuk mengamankan air yang didapatnya.